Product Overview
Efflo-Remover® from Seal n Lock is a synthetic acid which is a 100% bio-degradable and non-corrosive which is used to remove efflorescence (a whitish chalky residue that is sometimes apparent on the surface of the pavers) from the surface of the pavers. Our efflorescence remover is user friendly and environmentally safe just like our Bio-Strip® paver sealer remover and other paver and patio sealer products.
Efflo-Remover® IS AVAILABLE IN 5-GALLON PAILS ONLY AND SHOULD BE USED BY AN AUTHORIZED SEAL 'N LOCK PROFESSIONAL.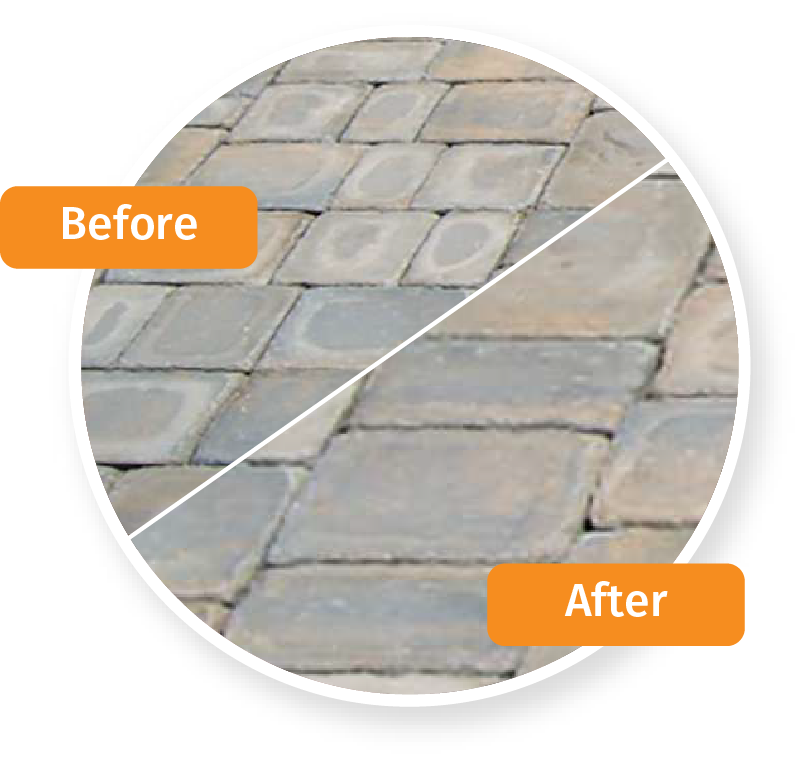 With the use of our Efflo-Remover®, the efflorescence can be removed from your pavers. This will remove the calcium carbonate and rejuvenate the appearance of your paved surface before using our sealer products like Natural Luster®, Super Wet Look, or Ultra Wet Look® paver sealers.
All Seal 'n Lock products are made of the most environmentally-friendly products available, and offer excellent weatherability, UV protection, and help prevent algae and mold. All of our cleaning and sealing products and specialty coatings are VOC compliant in all 50 states and exceeds all hardscape product manufacturer's minimum standards guidelines.
Estimating Guide:
Depending on the severity of the efflorescence, when diluted with equal parts of water, one can
expect about 200-300 sq. ft. per gallon. Results are dependent on method of application, porosity of pavers and whether
the efflorescence is primary or secondary and may take a few applications.

DIRECTIONS FOR USE: Apply Efflo-Remover to a small area at a time, so that the acid does not dwell for long periods of
time , wait for Efflo-Remover to stop fizzing (App. one minute) before pressure washing. For best results use a pressure
washer to remove the whitish calcium deposits. Always test Efflo-Remover to a small area with the ratio of water to
acid. (Example 4 parts water to 1 part Efflo-Remover) and adjust to the severity of the efflorescence to be removed.
Reviews